It's fall, the leaves are changing colors and the temperature is dropping. Time to break out the nabe pots to warm up the bones. We busted out our nabe pot over the weekend for, 'sakana no surimi nabe,' (fish-meatball soup). What a feast it was!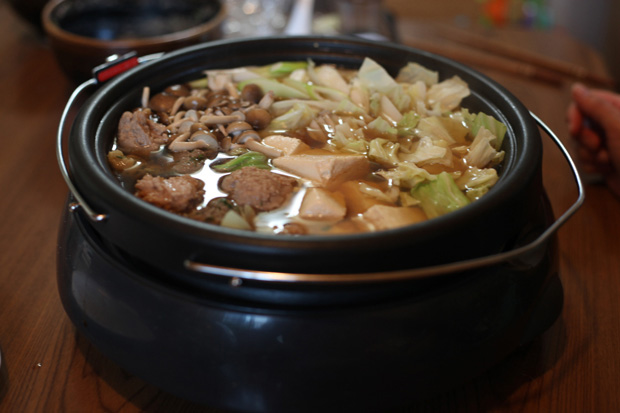 You can get fish balls in any grocery store pre-made which are pretty good, but I suggest making your own. It's quick and easy so why not?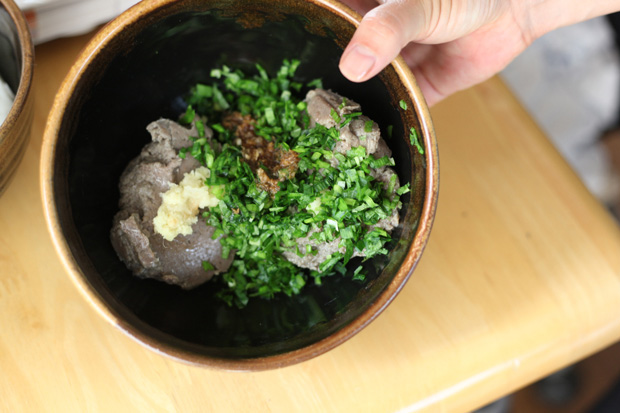 Ingredients:
ground up Iwashi (surimi)
grated garlic
grated ginger
scallions (negi)
miso paste
Instructions:
Put the surimi into a bowl, chop scallions, grate ginger and garlic and add to the surimi mixture. Add a teaspoon of miso (optional) and mix, mix, mix. Refrigerate. When the broth is boiling drop by spoonful into the nabe pot. The fish balls with make the broth taste yummy and that's when you add the veggies. Hakusai, enoki mushrooms, tofu, cabbage is what we cooked. The beautiful thing about nabe is that there are no rules. Add whatever you want - it will taste good.
Once everything in the pot is eaten you can add noodles or rice to the broth which is absolutely dynamite! I recommend cooking nabe on your stove as opposed to a table-top portable gas cooker. They're too dangerous!