LOVE GIRLS MARKET is another favorite clothing store of mine. This store is in most every city in Japan and every department store. Thi store is unique becausse of it's "Bohemian" and "Hippy" style that's different from any other trendy store out there.
The girls that work in these stores always have their own style and it's always interesting to see how they coordinate their outfits. LOVE GIRLS MARKET has cute babydoll dresses, bellbottoms and blouses that you will find in any 60′s or 70′s magazines, but are in style even till this day, maybe even more!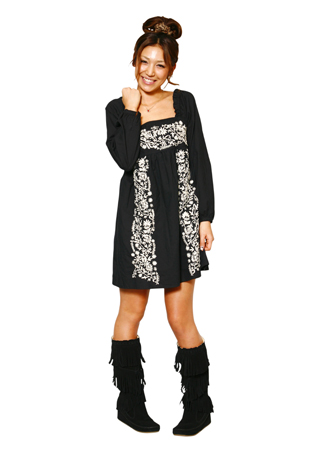 I don't buy a lot of stuff here because the prices are a little expensive but I always have fun looking and sometimes find that one unique item that I would spend just a little more for. Go check out one of their stores for their unique and funky interior and store fronts!